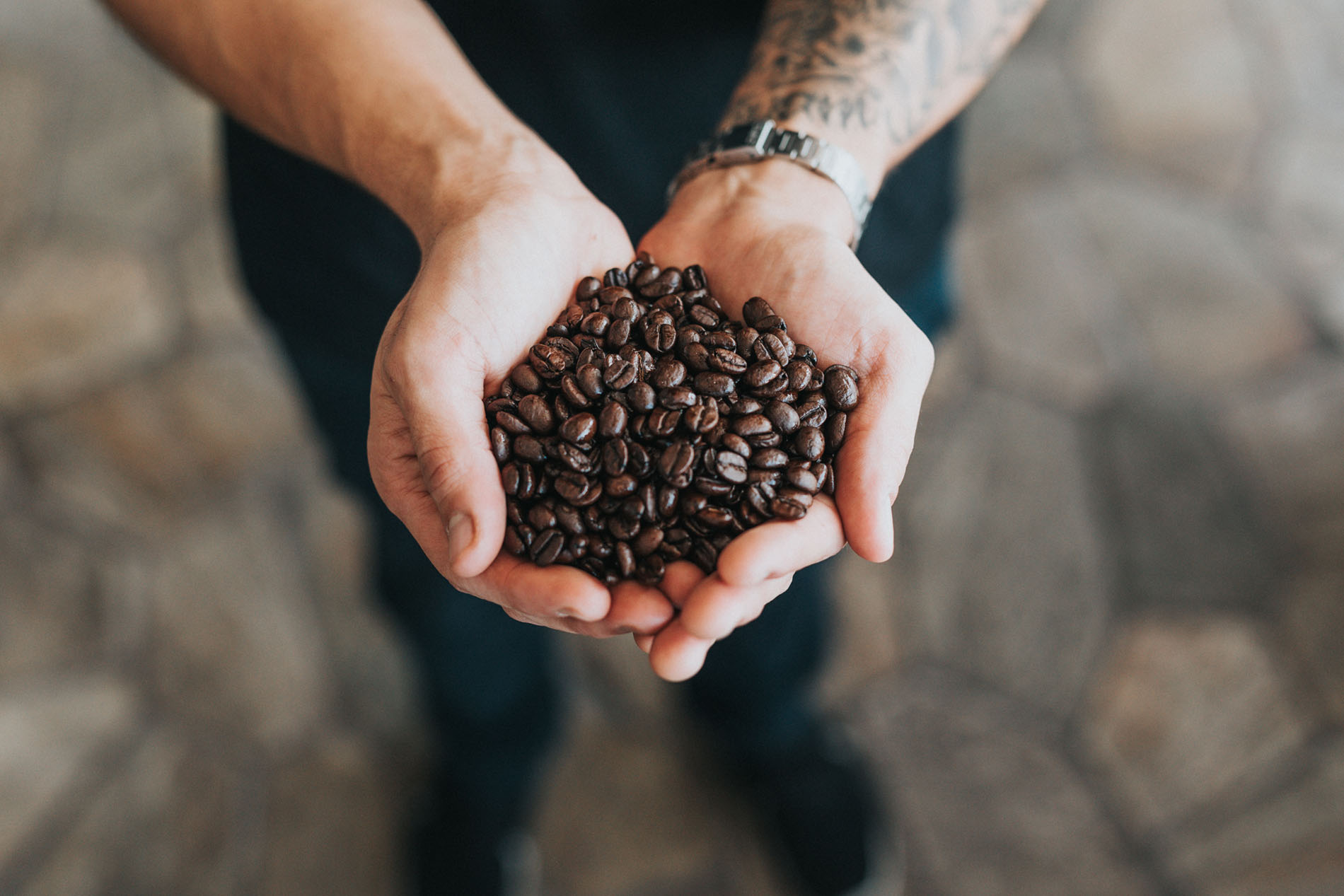 .01
redgoni - A PROUD STORY
Redgoni believes that specialty coffee is true craft. The enduring legacy of their multi-generational coffee business is evident in every cup. Redgoni's roots began decades-ago in the Indonesian coffee fields, thousands of miles from U.S. soil. An enterprising young man knew that he needed to share his country's treasure with the rest of the world. With little more than a vision, he loaded some coffee aboard a ship and set sail for the West. Little did he know that day, a legacy was born.
Fast forward to today. Decades of experience in the coffee trade have been passed along to a new generation, enabling Redgoni to become global coffee sourcing experts. Leveraging their legacy and their hands-on approach to the business, they have become a trusted source for the world's finest coffees. What started long ago, by a modest man on an island across the oceans, has blossomed into a respected global brand, supplying the best specialty coffee companies in the world - still rooted in it's original family values.
A legacy born from a land an ocean away.
.02
redgoni - consistently DELIVERING THE WORLD'S finest COFFEES
SOURCING
We provide our customers the ability to have a true global reach. We know great coffees come from great farms - our network of trusted farmers spans over four continents.
Helping our customers locate, evaluate, and procure the worlds finest coffees, is both our business and our true passion.
Whether you are a small, independent roaster looking for a unique specialty coffee for your shop or a high-volume manufacturer looking for a partner you can rely on to stabilize your supply chain, the team at Redgoni has the resources and passion to always deliver.
We have a very focused passion to always bring our customers the best coffees possible.
SPOT SALES
For customers who want to buy what is currently available in the warehouses, we offer spot sales of our always fresh and exciting inventory. For a list of current availability, please contact us.
FORWARD SALES
We offer forward sales and installment shipments of coffees based upon your needs to assure consistent supply and price - from our coffees that we currently have in our spot inventory, or even from future crops.
Direct Trade Importing & Financing
Did you find a coffee that you fell in love with, or found the connection with a specific farm, but don't know how to get their coffees shipped ? Redgoni can help! We can help arrange the importation, financing, warehousing, and distributing of the coffees to you.
PAYMENTs
Preferred payment methods are check or wire transfer, with payments from new customers needing to be clear before the first shipment. Credit cards are accepted with additional fee of 3.5%. We offer and extend terms to Net 30 - based upon credit history, sufficient credit/sales records or other relevant references. Late balances will be assessed 1% per month until all payments clear.
THE DETAILS
There is no minimum purchase on Spot Sales and Forward Sales. Pricing and service charges are not published on this website due to fluctuation of market prices and variable pricing structures for different coffees and services.
Shipping
Redgoni can help arrange the products shipment to you through its vast networks of freight brokers to get you the best possible rates.
.04
REDGONI - California based with GLOBAL reach
Huntington Beach, CA - Home to Redgoni HQ.
Searching the globe to bring you the worlds finest coffees.
.05
A sampling of the redgoni farm network
We regularly feature select farms from our diverse global network so our customers can see inside our supply chain. Many of these farms are family owned and operated. We strive to know not only the coffee they produce, but also the people that produce it. Check back often for updates.
Brazil
A farm with a rich history - around the year 1880, Custódio Teodoro Ribeiro de Carvalho founded Fazenda do Rosário, which covered a significant part of the present municipality of Dom Viçoso. At that time it was part the municipality of Silvestre Ferraz which is now now Carmo de Minas. Custódio raised dairy cattle and started cultivating coffee.
Guatemala
Finca La Perla (La Perla Estate) located in the ancient mountains of the Department of El Quiché, a place with fertile lands and majestic beauty, enriched by its abundant water and "microclimates" coming from the Gulf of Mexico, was always extremely challenging for the Arenas family; especially due to its distance and absence of roads.
Indonesia
Purbatua is a small area located in Silimakuta District part of the Simalungun Regency in North Sumatra, Indonesia. It is located in between Seribu Dolok and Sigaruntung that sits at roughly 1500 meters above sea level. In this area, you can find lots of traditional houses, in which one of them, the former king of the Simalungun's residence.
.06
CUSTOMERS THAT TRUST REDGONI
Bridgeport Coffee
Chameleon Cold Brew
Café don Pablo
Carrboro Coffee
Euro Coffee
Ferndell Coffee
La Colombe
Magnum Coffee
Mr. Espresso
Mudhouse
Oren's Daily Roast
Portola Coffee
Ricks Roasters
Steaming Bean Coffee
Stone Street Coffee
Sweet Maria's
Taylor Maid Organic Farms
Zoka Coffee
.07
CONTACT REDGONI
We love our customers: both old and new. We'd love to hear from you, so please drop us a line! Let us know how we can assist and a member of the dedicated Redgoni team will get back to you as soon as possible!